10 of October's Most Addictive Online Games
With the nights growing longer and temperatures dropping, the urge to board yourself up inside away from the world can be palpable.
Reading, cooking, sleeping; all of these are perfectly fine autumnal pastimes, but if you're after a little more excitement or simply want to while away some time, playing a couple of online games should be your first port of call. Here are our favourites for the coming month!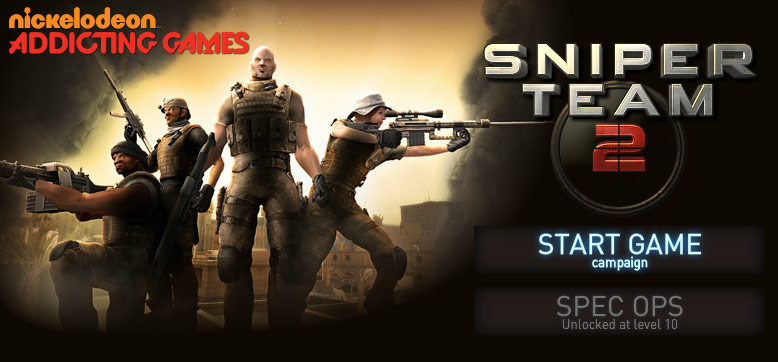 Since the dawn of gaming, shooters have been a mainstay of the industry. To find this game visit addictinggames.com. Blasting away is a wonderful way to get rid of any pent up stress you're feeling whilst returning to the workplace after your summer holidays, so Sniper Team 2, a military action game that puts you in the shoes of a spec ops sniper, is a great choice of online game for the start of autumn!
Incremental Zoo
A game whose title shares a lot in common with the weather of this month, Incremental Zoo allows the player to create their very own zoo, buying animals, breeding them, selling them, all to pay off the debt one accrued to buy the animals in the first place. Basic, but incredibly addictive!
Remember the monolith in "2001: A Space Odyssey"? In "The Monolith" you get to play as the creatures that discovered the rather evil-looking rock, building a society and soldiers, taking over the land surrounding the monolith.
Infectionator 2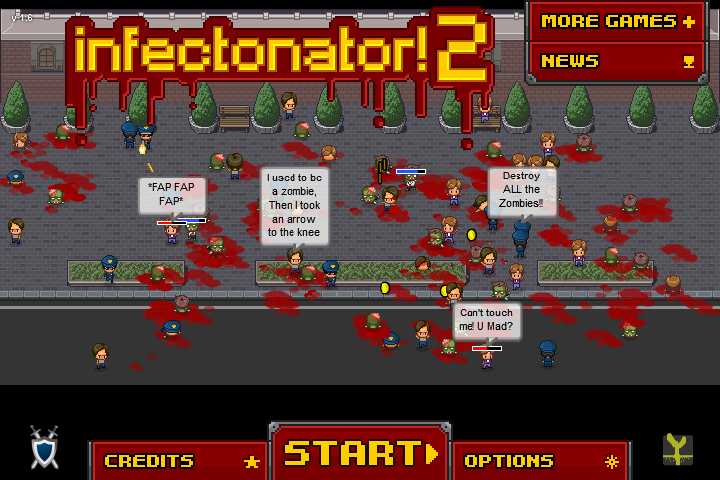 If there's any online game that is likely to drain away lots of your time, it's the Infectionator series, where the player aims to spread zombieism throughout a stage-full of humans! Infectionator 2 continues the advance of the mindless hordes, and with upgrades, special zombies and secondary weapons, it's a sure fire hit!
Blood Suckers
A slot game from MrSmithCasino, Blood Suckers is a spine chilling addition to our list, and very in keeping with the season. Too old or miserly to go trick or treating at the end of the month? Play some Blood Suckers; you just might win big!
Pandemic 2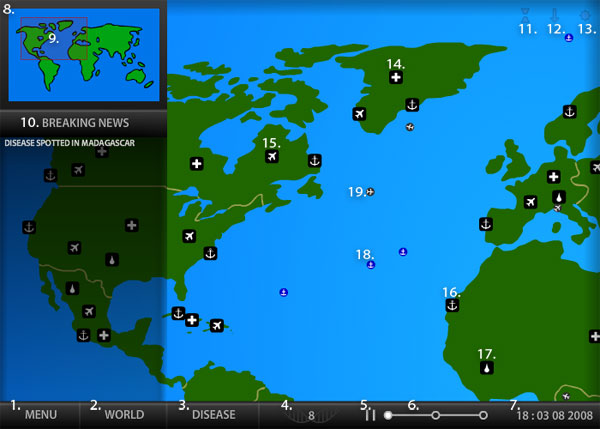 The brainchild of CrazyMonkeyGames, Pandemic 2 is a highly innovative online game in which the player takes the form of a virus, bacteria or parasite. The aim; to infect and kill the entire world, whilst simultaneously choosing your symptoms, disease vectors and resistance levels. It may sound strange, but you'll be playing this for hours.
This game has been around for a very long time, but is still one of the best online games out there. Aim your bow, selecting how forceful your shot is going to be and the angle of fire, and shoot your enemies!
Line Rider
Another older title, but once again this one is one of the most addictive games you'll ever play. Draw a line, and ride your character down it; it sounds a little too simple, but it's a very fun game!
The Last Stand: Union City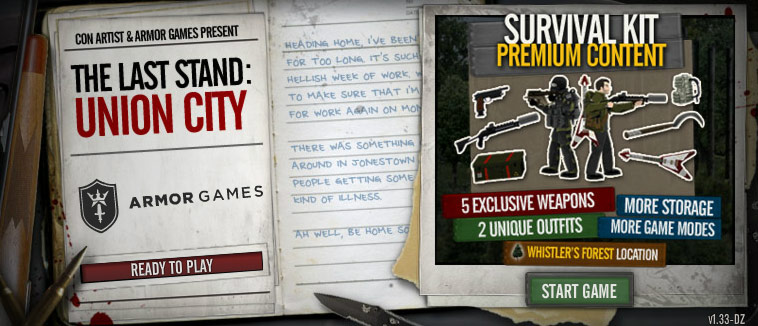 As an open ended, zombie survival game, Union City goes above and beyond usual online games. Lots of RPG features, customisation options and a different game modes make this game a top pick.
Casino Stud Poker
Poker games are always fun, but for the real deal, Stud Poker is the one to play, And another game which you can play on MrSmithcasino You'll be hooked on the game's great AI, easy to understand controls and the additional option to play against real people for money!
The following two tabs change content below.
Master of the budgets. Provider of the tips. Author and owner of Dumbfunded.co.uk.