A Quick and Simple Guide to Buying Your Dream Home
Buying your dream home isn't always quick, and many would say that it isn't simple.
It's a daunting, complicated process, so we thought we'd create this quick and simple guide. We hope it helps you to get the property your heart desires!
Make a List of Features and Rank Them
Everybody has their own idea of their dream home. Make a list of features you'd like. In fact, you can make multiple lists.
One for things you won't compromise on, one for things that are a bonus, that kind of thing. Then you can rank the features so you know exactly what you're looking for when house hunting.
Don't be afraid to make a long list if you know exactly what you want. You'll instantly know when you've found your dream home this way!
Explore the Surrounding Area
It isn't just the house you're looking at. It should be your dream neighborhood too. Explore the surrounding area. Go for a walk, head into town, eat at a restaurant, etc. You can then get an idea of whether you like the place or not.
It's no use buying a house somewhere if you don't like the neighbourhood. Go at different times too so you can see what it's like then. You'll be able to gauge whether the neighbours like to throw wild parties!
Old or New?
There are pros and cons to both old and new houses, so make sure you do a lot of research to work out what's best for you. If you do decide to buy an old house, make sure you haven't got to spend too much money fixing it up, say Real Hot Property.
Getting the Right Amount of Space
How much space do you need realistically? Have a rough idea. If you buy somewhere too small, it's unlikely you'll stay there for very long. If you buy somewhere very large, you'll pay a lot more to stay there.
It's very important that you can afford this house in the long run. It isn't just the initial payments that you have to think about with a big home, it's the cost to run it too.
Future Projects
Pretty much every home will need a bit of adjusting before you can call it your dream home. What potential does the property have for future projects? What can you do to it in the future? How much will it cost you, and how long will it take?
It's unlikely you're going to find your exact dream home. Make sure you consider projects and how you'll go about them so you can make the best buy.
Of course, there are a lot of other things to think about when buying a house too. This is just the beginning! However, you should be guided through most of the process with the help of an estate agents. Just remember that it isn't up to them to tell you whether you can really afford a property or not. Good luck on your search!
Main Image Source
The following two tabs change content below.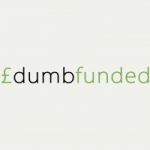 Poppy
Poppy is a money-saving expert in the UK.