How To Keep Your Business Finances In Order
To run a successful business, you have to stay on top of your finances.
How can you do this? Follow the steps below if you want to find out more:
Hire A Finance Director
An easy way to keep your finances in order is to hire someone to do it all for you. Yes, that's right, shift the burden onto someone else!
In all seriousness, this is a great idea. When you're running a business, you have a thousand and one things to deal with. And, you aren't going to be an expert at everything.
So, it helps when you bring people on board that are experts in certain fields. Hire, a finance director, to assist you with your business finances. They'll know everything that needs to be done and help you stay on top of things.
No doubt they have a few tips and tricks up their sleeve that you would never have known. Hiring a full-time finance director can be costly as you'll notice on the FD Solutions site, you can get part time ones too.
This will save you money, and make sure you still get a knowledgeable person on board.
Save As Much Money As Possible
Just like in every area of life, saving money is key to your business finances. If you're saving, then you'll never have to worry about running out of cash.
By having a stash of money saved, it's there in case of emergencies. You never know when something might come up, and you have to fork out a load of money.
Plus, saving can help you plan for the future and build up a sum of money to help your business grow. On the flip side of things, if you aren't saving, then you're walking a tightrope.
Your finances aren't going to be safe if you're constantly spending money on things. Many business owners will go over the top with their spending at times.
They could pump too much money into a marketing campaign that ends up failing. Or, they could overspend on startup costs. It's important you try and limit your spending and keep some of your money in the company.
Image Source
Make More Money
As well as saving money, you should look to make more money too. By making lots of money, you ensure that your business is constantly stable. You'll have very few financial woes, which is a great thing. And, you'll have a better chance of making a profit, especially when you save money too.
There are some easy ways you can earn some extra cash for your business. One of which is advertising. Allow people to advertise on your website and you can rake in a decent amount of money every year. It requires little effort on your behalf, so why not do it?
These three steps are key to helping you get on top of your business finances. Don't let them weigh you down and cause large amounts of stress. Keep them in order, and your entire company will benefit.
Main Image Source
The following two tabs change content below.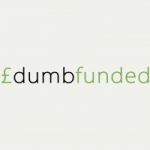 Poppy
Poppy is a money-saving expert in the UK.