Top Tips When Buying Or Leasing A Business Office Space
Whether you're a start-up or a larger corporation, you'll need somewhere to work.
You could be operating from home, to find your location can't cope with your expansion. You may already be working in an office space, only to find it's now too small. Whatever your situation, buying and leasing office spaces is hard.
It's not always easy to know where to begin, or what you should do next. There are a number of considerations you have to make before you start the process. Acquiring commercial property isn't a walk in the park, so be sure you're well prepared!
Consider your budget first
Whether you're working with a solicitor or going it alone, you will have a fixed budget. It may not always be easy to stick to, but for the sake of a profit, you must.
Having the fanciest, most elegant office may sound great, but is it necessary? Paying too much rent and using too much space are fatal mistakes, and could be the difference between success and failure.
There are several tools online you can use to help estimate monthly payments on an office. Use every service at your disposal to come up with a solid budget plan. Consider utilising a loan or credit payments if you aren't able to afford the space you need.
Stay 100 percent informed throughout the entire process
The internet is packed with stories of people who have bought the wrong property, and it's disheartening. That house you thought was perfect could be awful, and the same goes for an office space.
You need to stay well-informed throughout the leasing/buying process, and not make any rash decisions.
In this vein, property dealings can be tough, especially on the scale of a business operation. A property solicitor, such as Ronald Fletcher and Co., is useful in this regard.
You may need help understanding the legal requirements of your business goals. There will always be something you miss, and some property loophole you may not be aware of.
You have to be fully informed when getting involved in property, no matter the size of building you need. Consider using a Land Registry to glean more information about specific places. Your legal understanding combined with your knowledge of the area will prove invaluable.
Know how much space you need
This is the most important factor in the whole process. If you lease or buy too much space, you'll be stuck with payments that are more than you should be paying. Get too little space and your business may not flourish. It's a fine line, but it's a line you need to hit.
If you know you will be hiring in a month or two, get a bigger space off the bat. If you know you'll be scaling down soon, find a property to match. Either way, you could end up paying for the wrong amount of space, so be careful.
Similarly, don't restrict yourself to one space. Find five or six office options, and run them by your friends or solicitor. Gaining an outside perspective can be helpful in these cases, because it's such a huge financial burden. Luckily, you don't have to bear it alone.
So, hopefully you're well on your way to a successful office space. Don't forget you'll have to decorate the place when you have it, so include that in your budget.
Main Image Source
The following two tabs change content below.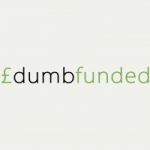 Poppy
Poppy is a money-saving expert in the UK.