Sedulo Arrange Further Funding For Local Businesses
Manchester based Accountants, Sedulo, have continued their success at the back end of 2014 with a number of fund raises in February 2015.
They have received an offer of £750k of equity funding for the roll out of a budget gym based in Lancashire, along with securing £150k of debt financing from FW Capital for Cheshire based Telecoms provider Gteq. Gteq will use it to grow their sales team and acquire new telecoms contracts.
Further funding was organised via an offer of £500k mezzanine finance for a property developer in South Manchester, using Reward Capital in Leeds, and £100k has been raised in a second funding round for Manchester based 'Elite Casino's' an online play for fun gaming site.
The Elite funding has come through SDS Group Limited based in the Isle of Man and has been achieved at 5 times the valuation of the first round completed just 4 months ago. Elite has had 150,000 downloads of its Facebook Poker Game since its launch 4 months ago.
The corporate finance team is currently working on fund raising projects from Australia and Sweden in the online travel and hosting sectors. Managing Director Paul Cheetham says: "We really re-ignited the fund raising arm of the business in the middle of 2014 due to an increased confidence in the market.
We did a few small deals at the back end of 2014 and are delighted to have chalked these latest four off so early into 2015. As you can see the fund raises are all different in their nature and we pride ourselves at Sedulo in finding the right funding solution for each client using our contacts and experience.
Particularly satisfying is the latest projects which are international businesses seeking assistance from us here in the UK"
The following two tabs change content below.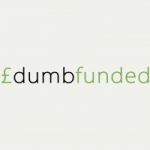 Poppy
Poppy is a money-saving expert in the UK.