Here's How To Start Investing In Luxury Property
Have you been thinking about investing in property? It's an excellent decision and a good opportunity.
As we've mentioned, investing in property is a great alternative to a long-term savings account. Why is this? Savings can depreciate depending on the state of the economy. But, if you invest in property, you can keep your money secure and have an asset you can use.
What type of property do we suggest that you invest in? We think that a smart move would be a luxury holiday property. If you have the money to spend, this can be a great opportunity to quadruple your investment. At the same time, you'll always have a place to retreat to when the stresses of life start to build.
You might be wondering about the steps for this investment plan.
Step 1: Choose A Location
You may not want to choose a property that is too far away from where you live as you will need to be able to arrange upkeep and any repairs if necessary.
However, if you buy on a private estate you'll also be buying into a care plan. This means that there will be services bought and paid for to manage the property when you are not there. If that's the case you can pick anywhere you like to buy a holiday property.
We suggest somewhere that you've been before so that you know the area. You may also want to examine the different opportunities that are available right now online.
For instance, you could have a look at properties on Nevis. There, you will find some fantastic luxury accommodation on sale in one of the most sought after places in Caribbean.
Step 2: Speak To A Broker
Once you find the location where you want to buy, you should speak to a broker. They will be able to pinpoint specific properties that might be of interest to you.
A good broker will be able to work with how much money you have to spend and work in the area where you want to buy. They should also act as a type of agent. Your broker should find you the best deals available on the market and make sure you are not gouged on a price.
Step 3: Buy A Property You Love
The next stage is to buy a property that you love and that a broker has recommended. You probably won't deal with the purchase yourself. A broker will handle the transaction for you but you will have to provide the funds.
Typically, speaking you will be expected to pay at least ten percent of the property upfront. You may need to take out a loan to pay for this but you should be able to make it back by renting out the property.
You may also need to take into account additional expenses, particularly if you buy on a private estate.
However, once you own the property you can expect it to become a good way of making money. Generally speaking, in the right location a holiday property could make a good income!
Image Source
The following two tabs change content below.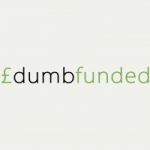 Poppy
Poppy is a money-saving expert in the UK.