Help To Buy: 88,000 People Buy New Home Through Scheme
According to statistics released today by the HM Treasury, over 88,000 people have bought a property so far using the Help To Buy scheme.
The stats also show that 80% of homes – 66,661 – were purchased by first-time buyers.
The average purchase price of properties was £185,000 which below the national average.
You can view an infographic of the new data below: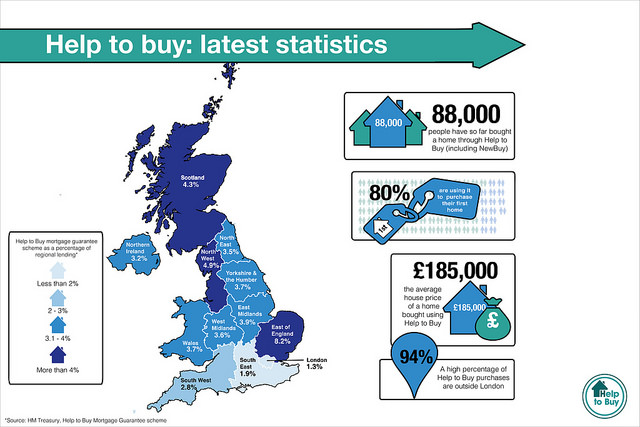 The following two tabs change content below.
Master of the budgets. Provider of the tips. Author and owner of Dumbfunded.co.uk.