What You Need To Know About Solar Panels In The UK [Infographic]
With the unpredictability of energy prices solar panels could be the answer to cutting your energy costs.
The infographic below gives an easy to read explanation as to the benefits and costs that may occur. Plus a comparison between feed-in tariffs and free solar panels.
View the full infographic below:
---
An infographic brought to you by www.solarpanels.cheap
The following two tabs change content below.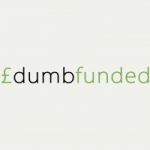 Poppy
Poppy is a money-saving expert in the UK.