Why Your Business Needs A Back-Up Plan [Infographic]
An infographic explaining why businesses need a back-up plan, in case they experience a power cut.
Most businesses in the twenty first century rely on technology, and in turn they require power.
A power cut can have devastating effects on a business be it big or small, causing data to be lost and whole systems to crash.
With the possible consequences being so high, it is a good idea for all businesses to assess the situation and put in place ways to safe guard your business.
View the infographic in full below:
---
Supplied by ADE Ltd
---
Main Image Source
The following two tabs change content below.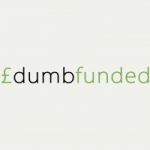 Poppy
Poppy is a money-saving expert in the UK.